Artificial Intelligence is a subject that has been fascinating for several generations and which has inspired a lot in the field of cinema.

Indeed, many directors have tried it and approached the subject in their own way, dazzling us with the passage of special effects of all kinds and fictitious scenarios that give food for thought and push us to question ourselves about the evolution. of our societies.

As enthusiasts for new technologies, it is only natural that we have brought together our favorite films and series dealing with artificial intelligence. Perhaps you have already seen them all, we personally never tire of them!
See them or see them again, here is the editorial selection!


Artificial Intelligence Films
The great classics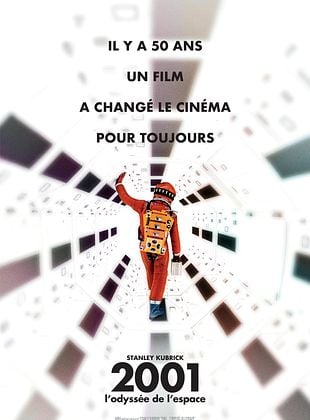 This film ahead of its time was one of the first films to deal with technological and futuristic advances and come closest to them in terms of coherence.
"At the dawn of humanity, in the African desert, a tribe of primates undergoes the repeated assaults of a rival band, which disputes it for a water point. The discovery of a black monolith inspires the chief of the besieged monkeys to make an unprecedented and decisive gesture.
In 2001, four million years later, a spacecraft evolves in lunar orbit to the languid rhythm of the "Beautiful Blue Danube". On board, Dr. Heywood Floyd is secretly investigating the discovery of a black monolith emitting strange signals to Jupiter." – Allocine.fr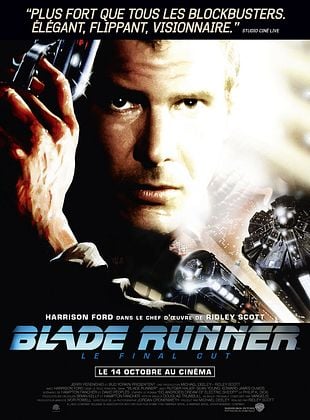 The screenplay for this work is loosely based on the novel "Do androids dream of electric sheep?" and quickly established itself as the benchmark of science fiction and more precisely of the cyberpunk movement.
"2019, Los Angeles. The Earth is overcrowded and humanity has left to colonize space. The new settlers are assisted by Replicants, androids that nothing can distinguish from the human being. Conceived as new slaves, some of the more evolved break free from their chains and flee. Rick Deckard, a former Blade Runner, a special category of police officers responsible for "removing" these replicants, accepts a new mission consisting in finding four of these individuals who have just returned to Earth after having stolen a space shuttle. These replicants are Nexus 6, the latest in technology developed by the Tyrell Corporation." – AlloCine.fr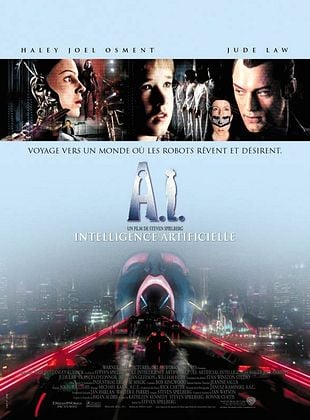 A Spielberg movie starring Jude Law … do we really need to say more?
"The ecological catastrophe caused the ice to melt, which submerged all the continents, leaving the earthlings in famine. Robots have gradually taken a central place in this new world, where they assist humans in their daily lives. But Professor Hobby wants to dig deeper into the capabilities of humanoids. He then embarks on the creation of a sensitive humanoid child, capable of feeling emotions, thus becoming a possibility for couples in difficulty to procreate. This is how David, an 11-year-old robot, enters Henry and Monica Swinton's house. Soon abandoned by his adoptive mother, David begins a perilous journey in search of his identity and his secret part of humanity." – Allocine.Fr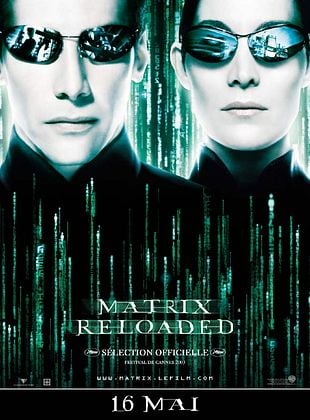 We no longer present him. Matrix is ​​quite simply the base. Shame on you if you've never met Neo before.
Neo learns to better control his natural gifts, even as Sion prepares to fall under the onslaught of the Machine Army. In a few hours, 250,000 Sentinels programmed to destroy our species will invade the last human enclave on Earth.
But Morpheus galvanizes the citizens of Zion by reminding them of the Word of the Oracle: there is still time for the Chosen One to stop the war against the Machines. All hopes therefore turn to Neo. Throughout his perilous dive into the Matrix and his own destiny, the latter will be faced with growing resistance, an even more blinding truth, a choice even more painful than anything he had ever imagined." – Allocine.fr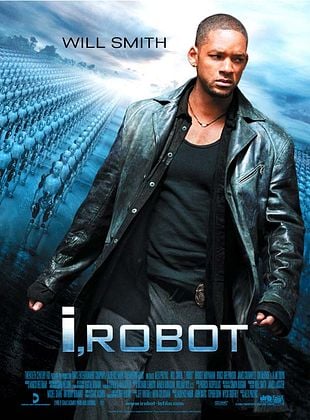 American blockbuster carried away by the talent and charm of Will Smith, this film has the merit of being a good entertainment if not an artistic masterpiece for sure.
"In 2035, robots have become perfect assistants for human beings. Detective Del Spooner is investigating the murder of Dr. Alfred Lanning, a robotics researcher. The main suspect appears to be Sonny, an android …"
The most recent
A breathtaking thriller with biblical references that makes you go through all the emotions.
"At 26, Caleb is one of the brightest developers at BlueBook, the world's largest Internet search engine. As such, he won a weeklong stay in the residence of the big boss in the mountains. But when Caleb arrives at the secluded abode, he discovers he is going to have to participate in a disturbing experience: interacting with the representative of a new artificial intelligence appearing as a very pretty female robot named Ava. In an oppressive and intriguing closet, he will have to assess the machine's capacity for consciousness." – Robankhood.com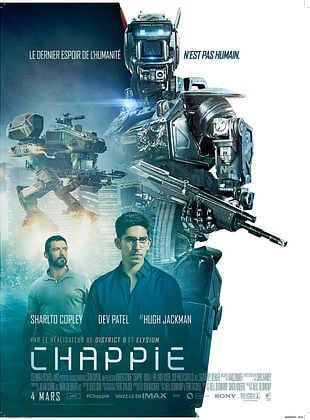 An original film in its style, Chappie, is the bet of a film that goes beyond the standards.
"In the near future, the population, oppressed by an entirely robotic police force, begins to rebel. Chappie, one of those police droids, is kidnapped. Reprogrammed, it becomes the first robot capable of thinking and feeling for itself. But powerful, destructive forces view Chappie as a danger to humanity and the established order. They will do everything to maintain the status quo and ensure that he is the first, and the last, of his kind." – Allocine.fr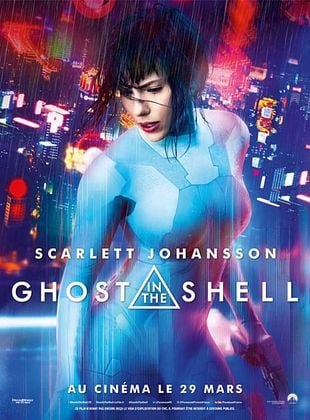 Ghost in the Shell, like it or not. We, we chose our camp, that of the beautiful Cyborg embodied by the talented Scarlett J. How to resist?
"In the near future, the Major is one of a kind: human rescued from a terrible accident, her cybernetic body enables her to fight against the most dangerous criminals. Faced with a new kind of threat that can hack and control minds, the Major is the only one who can fight it. As she prepares to face this new enemy, she discovers that she has been lied to: her life was not saved, it was stolen. Nothing will stop him from understanding his past, finding those responsible and preventing them from starting over with others." – Allocine.fr
And for a change …
An animated film by Pixar that can only melt us for the little robot cleaner.
"Wall-E, a little robot, is the last being on Earth. 700 years earlier, humanity deserted our planet, leaving it to clean up the Earth. But Wall-E has developed a small technical flaw: a strong personality! Curious and indiscreet, he is above all very lonely. Her life will be turned upside down with the arrival of Eve, a little robot. Wall-E will do everything to seduce her." – Robankhood.com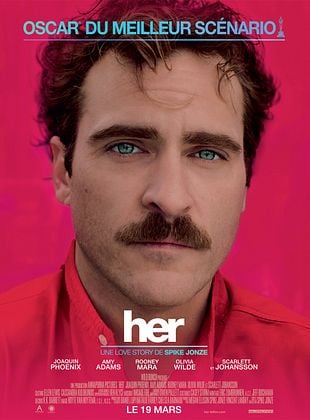 A little romanticism in all this futurism, it never killed anyone!
"Los Angeles, in the near future. Theodore Twombly, a sensitive man with a complex character, is inconsolable following a difficult breakup. He then acquired an ultramodern computer program and able to adapt to the personality of each user. By launching the system, he meets 'Samantha', an intelligent, intuitive and surprisingly funny female voice. Samantha's needs and wants grow and evolve, just like Theodore's, and little by little they fall in love …" – Allocine.fr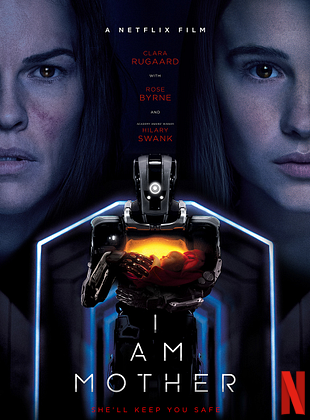 A true SF movie without frills or aberrant special effects. A well-edited, coherent and touching scenario. We recommend!
"In order to prevent the extinction of human beings, a robot" The Mother "has been appointed to educate them. A woman will jeopardize this new balance." – Allocine.fr
Series on Artificial Intelligence
Notice to manga fans! But not only … let yourself be surprised by this original and gripping series.
"In the near future, it is possible to instantly measure and know the state of mind and personality of each. Even data on crime are anticipated. This information is then recorded and processed by the government. PSYCHO PASS inspectors are then responsible for maintaining order in the New World." – Allocine.fr
A futuristic universe that mixes with the decor of an American western. It may take a while to really get in the mood but when you're there, it's hard to get out!
"An amusement park populated by robots offers visitors the opportunity to immerse themselves in several eras. Launched into the wild west, two friends find themselves plunged into a nightmare when one of the androids goes haywire and chases them." – Allocine.fr
Scenarios all more far-fetched than each other … unless? Before realizing it, we realize that these futuristic situations are not so absurd in the end …
"This science fiction anthology explores a devious high-tech future where humanity's finest innovations collide with its lowest instincts." – Netflix.com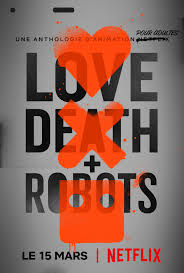 Susceptible yogurt, lycanthropic soldiers, rampaging robots, trash monsters, cyborg bounty hunters, alien spiders and bloodthirsty hell demons: all these beautiful people come together in 18 short films from animation not recommended for sensitive souls. "- Allocine.fr
We hope to have inspired you with this list of films dealing with Artificial Intelligence, or to have made you want to see them again if, like us, you are a big fan of science fiction!

We are curious to see your recommendations and await your suggestions in comments to inspire our next Netflix parties!


The latest news:
–> We keep in touch ! <–