As Grandmothers Day approaches, you are probably wondering what you are going to be able to offer yours? Like every year, it's panic.
To avoid this last minute stress, we have unearthed 5 I-tech gift ideas to digitize your Granny!
After all it's true, 2021 is the moment more than ever to introduce our seniors to digital. Let's go…
Not the easiest, of course, but if you want to connect grandma, nothing like the touch pad! Today there are models of specialized tablets for the elderly public. Their advantage is that they are not complicated and guide users step by step to teach them how to use basic tools and features. All through tutorials, simplified menus and clean logos so as not to confuse people's minds.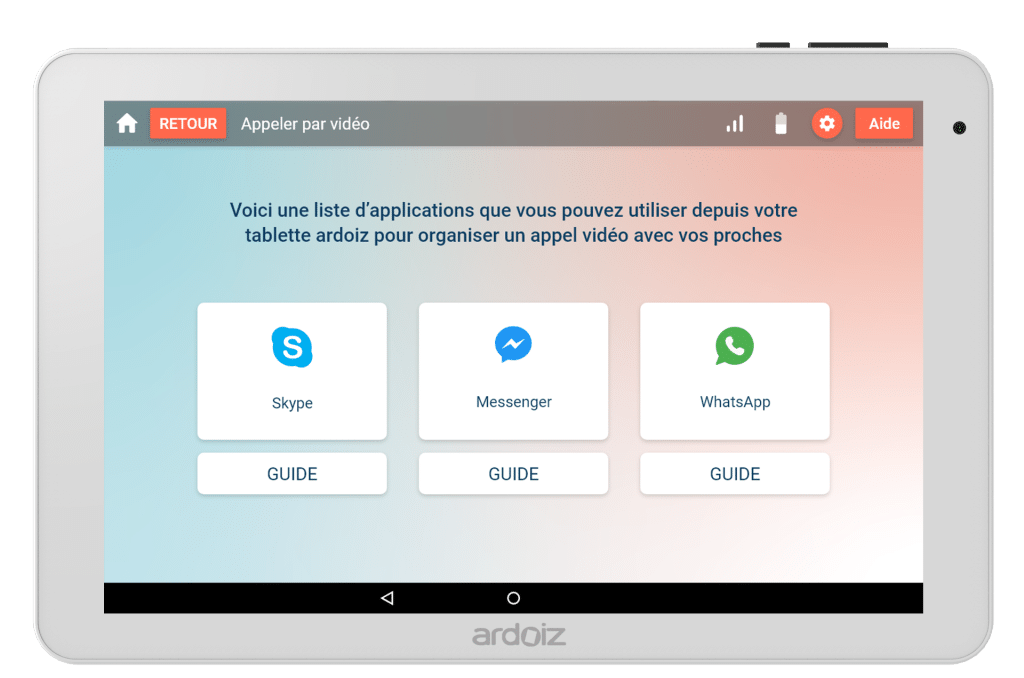 2) Sunday Box to instantly send Grandma all our best moments
The Sunday Box is the possibility of sending Grandma (and whoever you incidentally) your photos in the blink of an eye on her TV!
How it works ?
All you have to do is equip Granny with the box and the remote control that goes with it.
Take a photo / Video.
And send it to Granny on TV using the dedicated application!

Granny then receives an alert on her remote control with the heart blinking to warn her that someone wants to share media with her: D
Granny keeps forgetting where her keys are or doesn't know where she parked the car? Do not panic ! Thanks to this tiny GPS tracker that you can hang on your key ring, slip into your wallet or purse, leave in your car or attach to your phone, the hassle is over!
She will be able to find all this very easily thanks to this gadget connected to an app (yours if grandma does not have a smartphone or tablet). He can also beep to let him know immediately if Grandma has forgotten her phone at the cafe.

For bibliophile grannies, offer them an e-reader! This will allow Granny to save space and weight in her suitcases for her next vacation or weekend in the great outdoors. Also practical for going out to the swimming pool, to wait for the doctor, etc!
5) Instant Polaroid Camera
For trendy selfie grannies or just a fan of snapshots and photo albums. One click, and the photo taken instantly is printed directly and ends up in granny's hands in less than a minute!
It can also store photos on memory card, as desired!
Enough to perpetuate the tradition of the photo album with ease!


We hope you enjoyed this list of ideas and found the rolls royce of the I-tech gift for your Grandma. Because they are worth it. And to allow them to stay even more in touch despite the distance in these difficult times.
Do not hesitate to tell us for which object you fell in love!

And for even more I-tech gift ideas of all kinds, find our selection of various ideas HERE!